Our Story
We're Ryan and Katherine Harvey, a husband and wife team living our best life with our two children, Ansel and Norah, and rescue pup, Grace.

In 2013, fueled by a juxtaposition of extreme busyness and our passion for healthy AND delicious food, we started Bare Bones with the first-ever grass-fed beef and organic chicken bone broths to help keep us nourished when at home and on the go.

We're on a mission to reimagine food as a fun, healthy and delicious source of nourishment for better meals, better energy, and better living. We want to meet you wherever you are with nourishing, great-tasting products in a form that best fits your lifestyle. Whether it's as a base for a home cooked meal, or an energizing sipping snack, we got you covered.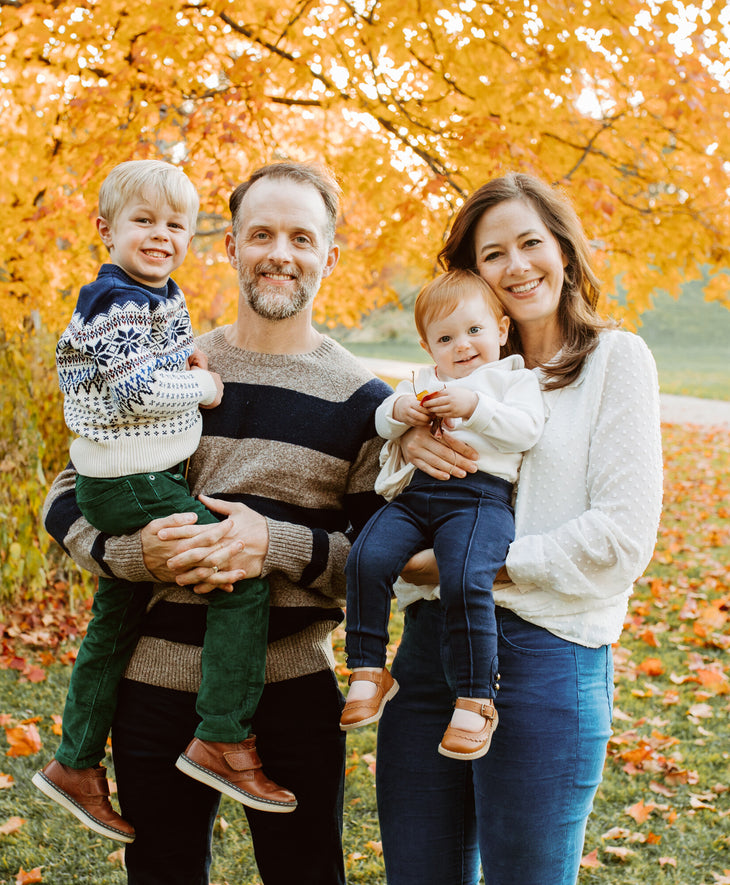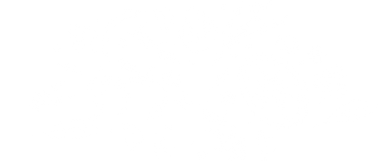 Ryan's Story
When I was 18 my dad passed away unexpectedly of a heart attack. He was just 39 years old. Terrified of facing the same outcome, I turned to nutrition and exercise and committed myself to a life of health and wellness. I joined the military and became obsessed with fitness, eventually discovering CrossFit and subsequently the paleo lifestyle.

 

I became fascinated with food as fuel, and attended culinary school with ambitions of cooking in the best kitchens. Once I met my wife (and co-founder), Katherine, I realized the chef life was not for me. 

 

As a chef, I would spend a lot of time making stocks from scratch that would be used as the base in everything from soups and stews to sauces and gravies. The idea for Bare Bones hit me when I began sipping these stocks by the cup and found they provided incredible energy and nourishment.

 

Properly made stock is nothing like the flavorless, nutrient-void liquids found boxed up in the supermarket. So, I decided to change that by reinventing packaged broth. What if I take this timeless staple, used in kitchens around the world for generations, and reimagine it as a delicious source of serious nourishment?


Katherine's Story
I was 18 when I was diagnosed with arthritis in my feet. I had been a ballet dancer, and I knew then that it meant I would never dance again, and I would be in pain every step I took for the rest of my life.

 

At 25, I met this guy, Ryan. He gave me a book that advocated for eating real, whole foods without the preservatives and artificial ingredients of most modern-day foods. I followed the paleo diet, going from vegetarian to carnivore, and after a month, my arthritis pain dissolved. It was then that I realized food can be a slow and silent killer - or a powerful medicine to heal and nourish our bodies.

 

That's why Ryan (now my husband) and I founded Bare Bones. We make
broth the old-fashioned way, sourcing the best ingredients from sustainable sources, and simmering them for 18+ hours to extract real flavor and nutrients, to heal and nourish others for a life lived well.

 

Our mission at Bare Bones is to meet you where you are and nourish you with real, whole-food-based nutrients in the form that best fits your lifestyle.


Our team

Katherine Harvey
Co-Founder & CEO
When she's not slinging broth and keeping the Bare Bones team on its toes, she enjoys reading, cooking, working out and spending time with her two young children, Ansel and Norah. A former award-winning business journalist, she is also a ruthless purger, thanks to moving 10 times in less than 8 years at one point in her life. Her favorite product is the Instant Beef Bone Broth, because it's delicious, versatile and makes an excellent shortcut to almost any meal.

Ryan Harvey
Co-Founder & President
Ryan is a Navy veteran, classically trained chef, and an amateur cardboard architect. He's an avid fitness enthusiast and backpacker, having logged over 2000 miles on various notable trails, including the Appalachian, John Muir, Pacific, and Colorado Trails. When he's not in his lab crafting the next hit product, Ryan enjoys spending time with his children, Ansel and Norah. His favorite product is Instant Ramen Broth, which pairs nicely with his current homemade ramen noodle obsession.

Emily Imbach
Director of Operations
When she's not baking fresh sourdough bread, Emily can be found helping her husband wrangle chickens (and Charlie) on their home farm. She enjoys getting outdoors and loves hiking with her Brittany's, Mischa and Summer. Emily thru-hiked the entire 2200 mile Appalachian Trail in 2013 (what a badass!). She loves cooking, and uses the Instant Chicken Broth in breading and sauces.

Robert Poythress
Head of Finance
Robert is the proud father of 8 kids who are all scattered from coast to coast. His favorite pass-times include spending time with family (including grandkids), going to the beach and outside activities including yard work & walking in the woods. He enjoys cooking and loves using Bare Bones to elevate his meals. His favorite products include Rosemary Lemon Chicken Broth and Instant Beef Broth for sipping.

Mindy Tawzer
Operations Manager
Fun loving, dog momming, beach bumming, adrenaline junky, volunteer who loves to travel the world and meet new people every chance she gets. She marches to the beat of her own drum, and for equal rights for all. There is probably not a living being on the planet that she loves more than her dog Daisy. Favorite product is Rosemary & Lemon Chicken Broth because cooking with it makes everything taste amazing (especially stuffing at Thanksgiving time).

Diane Poythress
Customer Happiness Manager
Diane is in her third career after spending some time in the medical field, and then a few decades as director of operations for her family of ten as teacher, counselor, chef, and all things necessary for molding tiny human beings with immortal souls into functional and thriving adults. She now enjoys traveling to spend time with these delightful people and their perfect children. She loves a good book, and always has a stack on her reading table. If you visit her, she will probably give you a hug and offer you a glass of sweet tea. Her favorite products are ramen, mushroom and lemon ginger for sipping, and uses all the liquids for cooking.
Careers
Currently no openings

Email careers@barebonesbroth.com for future consideration